Don't feel like cooking dinner?
Come to Prontos and we have you covered. Besides our extensive lunch menu we offer a large selection of homemade meals to go from lasagnas and pastas to salmon and beef Bourguignonne.
Grab a salad, baguette and desert and voila, dinner is ready!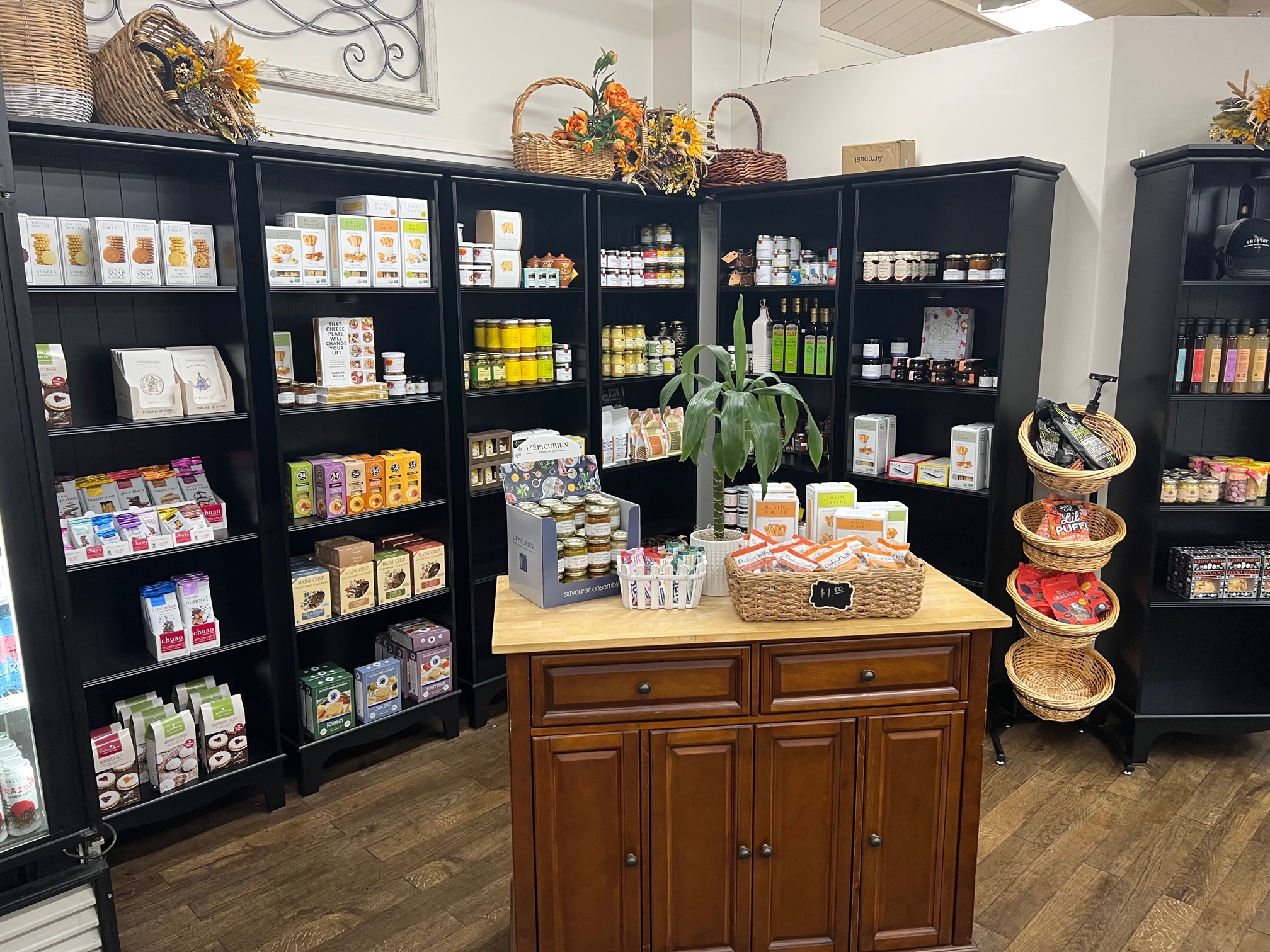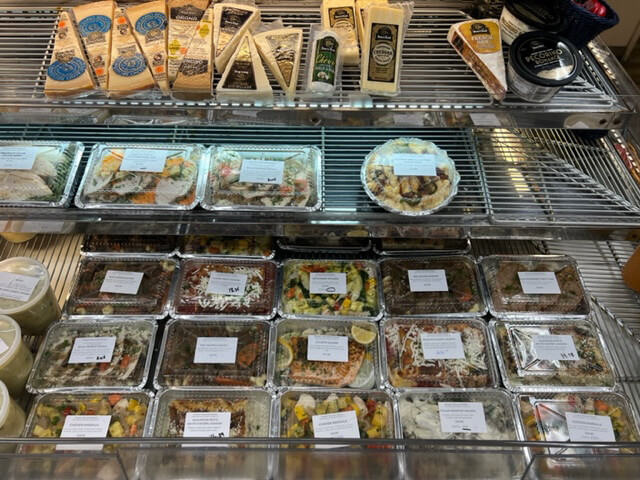 Dinners to Go for November 29th
Atlantic Salmon

Oven roasted with herbs & lemon with a side of rice & Tzatziki sauce

Classic Meat Lasagna

Angus beef sirloin, pasta sheets, marinara sauce, Italian cheeses, herbs, & bechamel

Italian Manicotti

Pasta sheets, ricotta, marinara sauce, mozzarella cheese

Old Fashioned Meatloaf

Angus beef sirloin, herbs, onion, tomato, panko with a side of home made mashed potatoes & gravy

Prontos' Fit Plates

Great for Meal Prep! Choose from Chicken, Salmon or Tri Tip

Roasted Veggie Lasagna

Pasta sheets, spinach, mushrooms, zucchini, carrots, squash, bechamel, Italian cheeses, herbs & home made marinara sauce

Artichoke Chicken

Tender chicken breast, capers, artichoke hearts, Meyer lemon, cream & herbs in a light wine sauce

Classic Chicken Parmesan

Breaded & fried chicken cutlets, Marinara sauce, Parmesan & Mozzarella over a bed of pasta

Classic Quiche Lorraine

*Limited quantity, call store to confirm*

Greek Veggie Quiche

*Limited quantity, call store to confirm*

Homemade Chili

Angus beef sirloin, kidney beans, peppers, onion, spices, cheese, jalapeno

Mushroom Goat Cheese Spinach Fritatta

Old Fashioned Macaroni & Cheese

*Limited quantity, call store to confirm*

Sweet & Savory Mediterranean Chicken

Chicken, capers, green olives, white wine, garlic & red wine vinegar
While you're waiting for lunch you can also pickup one of our many to-go meals and explore our growing list of local products such as Surf's up Salsa, Chuao Chocolatier, Burgeon Beers, Living Tea Kombucha, Steady State and Libra coffees to name a few. Along with offering locally made products, Prontos offers additional small batch products from around the country. Everything from fresh pastas, breads, sauces, and soups, jams, honey, shortbreads, cured meats, wine and beer. New products added regularly.
With so many delicious options to choose from, Prontos has something for everyone.